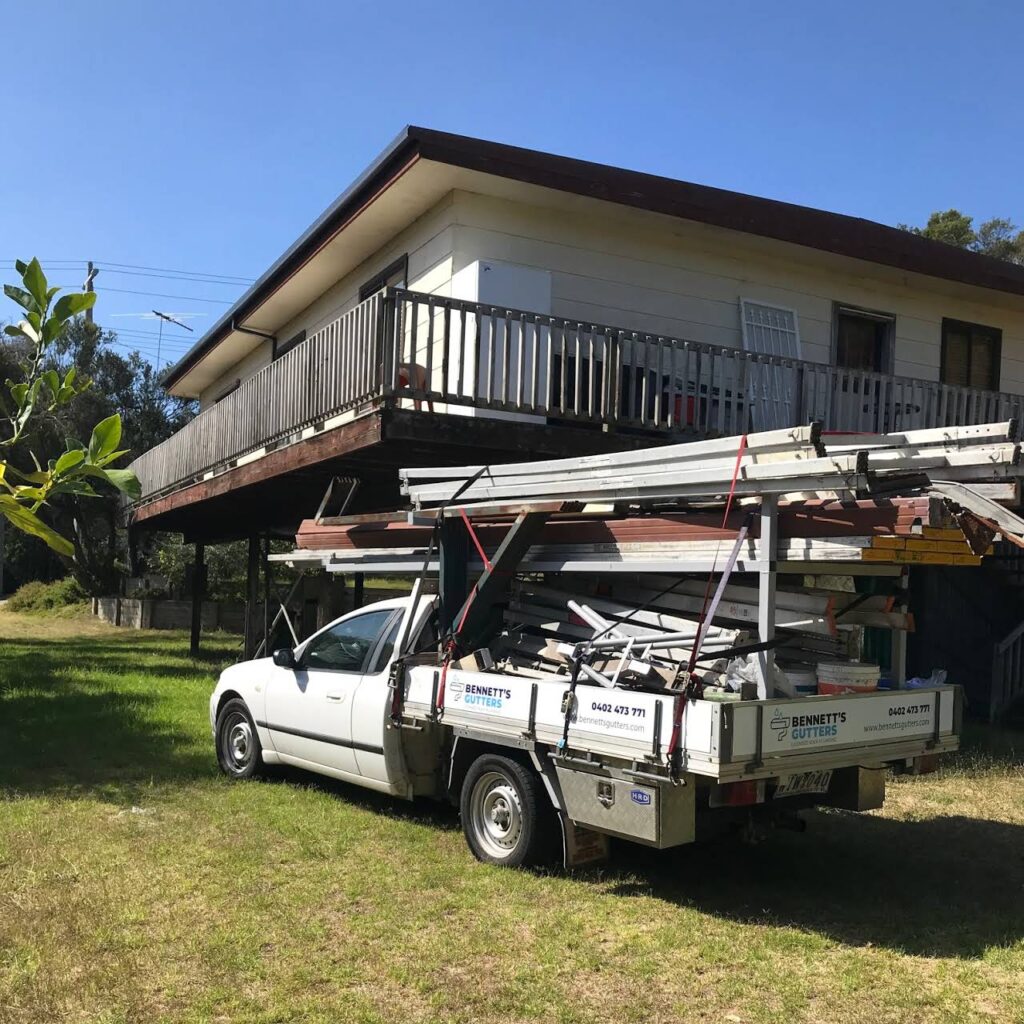 Though we all understand the value of having a roof over our heads, we often tend to afford a bare minimum amount of care to our roof and gutters. Mostly, after the damage has been done.
Inspection and maintenance of your roof, gutters, and downpipes should be a practice that is regularly carried out at least every four months.
When your gutters are overflowing, or are not preventing water damage to your home, then there is a serious problem with the entirety of your water management system. Often times, the damage can occur due to a multitude of factors, such as:
1. Buildup of debris with leaves and dirt. This is a problem that often occurs with homes that are surrounded by lush overhanging trees. It can also be caused with homes that are closer to the coast.
2. Storms, and high winds can often carry a large amount of debris that settles on your roof.
Over time this debris rolls off your roof and falls into your gutters, eventually causing clogs during the rains.
3. For people who have concealed gutters, there is often the risk of leaking into fascias and eaves and possibly in the house. This ends up causing a large amount of holes in the fascia and eaves. Furthermore, they can also compromise the stability of the fascia, leading them to break under too much weight.
4. Most small critters like birds, and possums can often make a home in your gutters when trying to escape from heavy rain, or just to find a warm and safe place to sleep. Over time they tend to bite, and gnaw at the roof, leading to extended damage over time, which often ends up requiring a complete replacement since a repair job is not sufficient to fix the problem.
These are just some of the common problems that could befall your roof gutters. There are a multitude of other issues that can occur based on a variety of factors. This means that inspecting your gutters and checking them for damage, should be a common practice. However, at certain times, the damage is so silent, that your home can end up seeing the problems, long after the fact.
For these reasons, you require a highly skilled licenced roof plumber in Brighton.
We have provided gutter repair services for several years and being a family owned business, we are passionate about providing high quality services at low costs. We understand the risks that can come from having an inoperable roof gutter system which is why we are focused on providing comprehensive roof gutter repair and replacement.
Our licenced roof plumbers in Brighton, come with a vast amount of experience and carry state of the art equipment to help them repair your gutters, in a very short amount of time. They are trained in the best industry practices to ensure that your gutter job is a safe and simple one. You can be assured that when you choose Bennett's Gutters for your roof gutter needs, then we will send over the best licenced roofing plumbers in Brighton, to get the job done.